Did you know that Scraptacular has page design classes? In fact there is one scheduled for tomorrow night, at the store, from 6-8pm. You really don't need to bring anything, if you don't want, Beth supplies everything that you would need, but if you like to work with your own tools, just bring your trimmer, scissors, tape runner, & anything else that you may personally use while you scrap.
What do you get in the class, you may ask, well, Beth always has fabulous layouts in store for you. 2 - 1 page layouts, & 2 - 2 page layouts! All for the wonderfully low price of $15.00! If you are not able to attend the class, just ask, & you can purchase the class kit.
My good friend Deb was kind enough to share her layouts with me from last months class: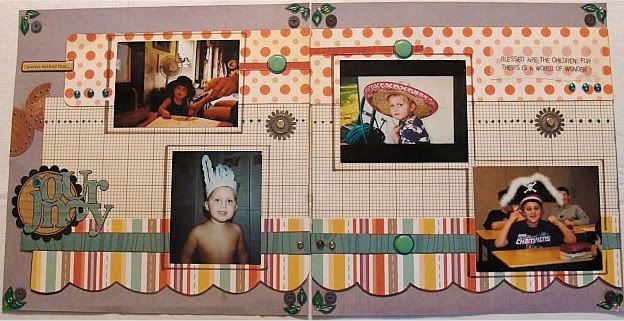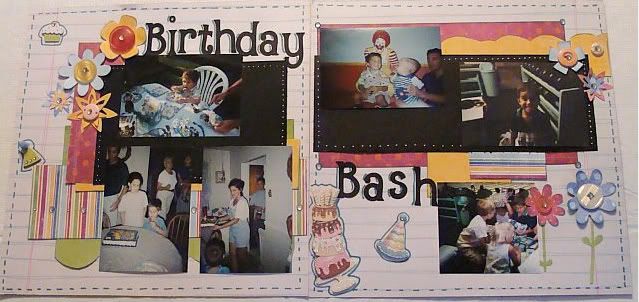 Thanks for looking! & don't forgot to drop by the
forum
& say hello.