I also had the opportunity to play with June's kit! As usual it is fantastic! I loved all the colors & embellis! I really like the sheet w/ the tags & sayings. It is like it was created to make cards. How perfect! Here is a card that I made w/ the tags & some left over paper from April's kit.




And each month we have a sketch designer who designs a sketch exclusively for Scraptacular. This month we got to work with this fantastic sketch by
Liz Chidester
.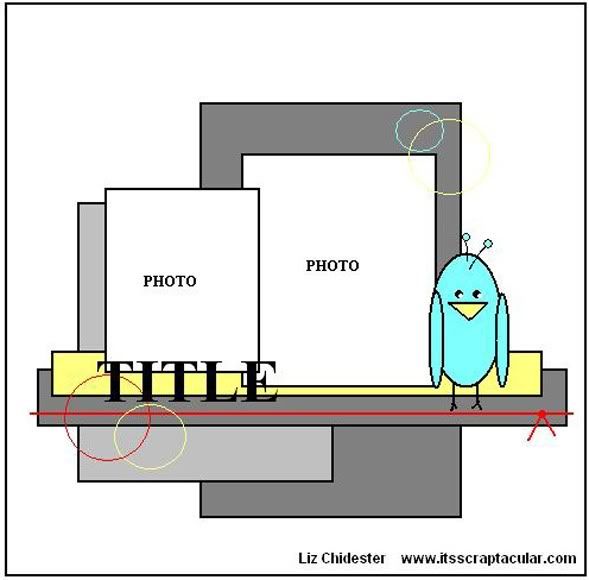 This is the lo that I came up with from the sketch using June's kit.
Thanks for stopping by! Have a fabulous day!