Welcome to Scraptacular's Blog! We are very excited to show you all of the fun things our DT girls have come up with. Check back here every few days for some fun inspiration using products you can find at the Scraptacular store :
http://www.itsscraptacular.com/
.
Here's a project I just did using supplies from October Afternoon's Road Map line. I love this line for our summer trips! This project is actually a mini album made from postcards I collected on our trip to Dewey Beach, DE.
First you need to gather your supplies:
~adhesive
~postcards
~patterned paper
~pictures
~embellishments
~metal ring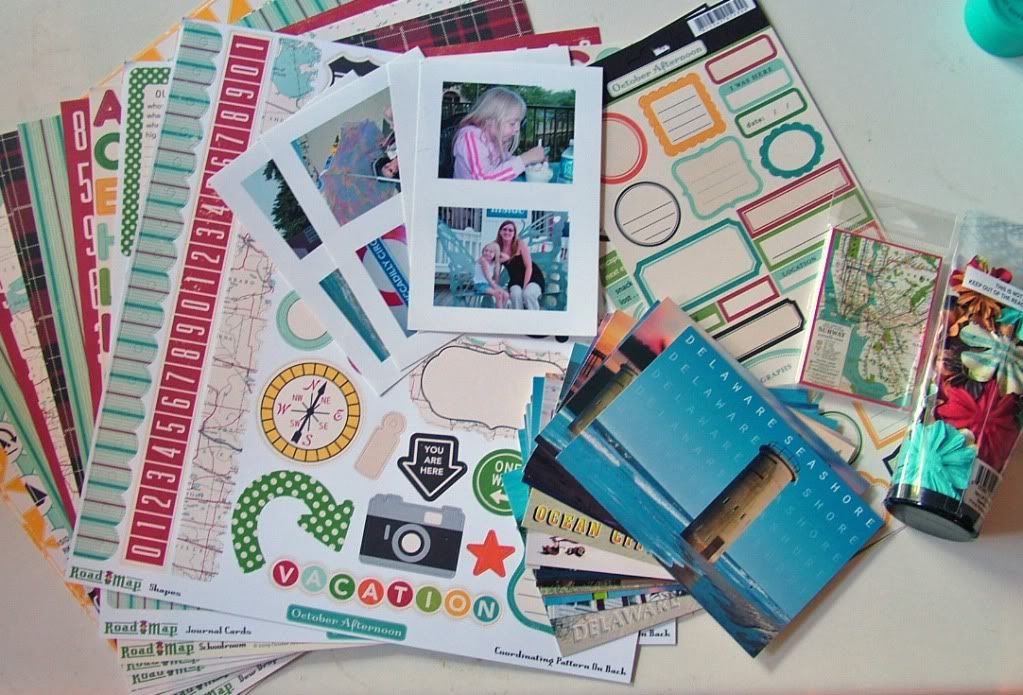 Then design your front cover:
Next, cover all of your postcard backs with patterned paper:
Then add your photos and embellish as desired: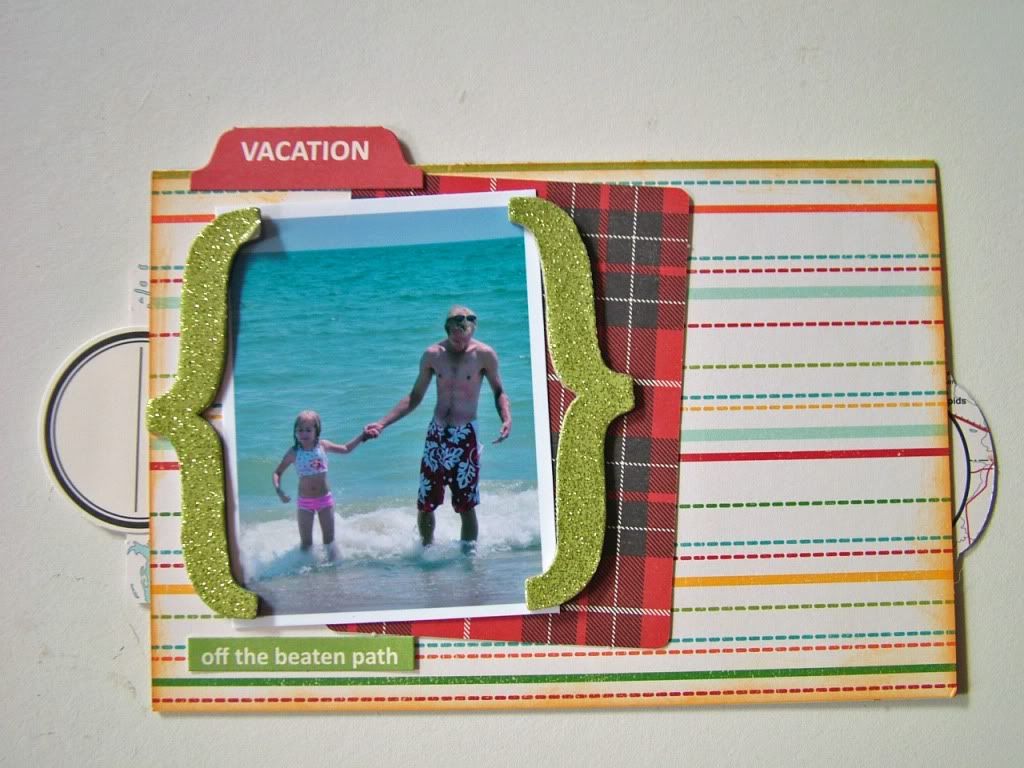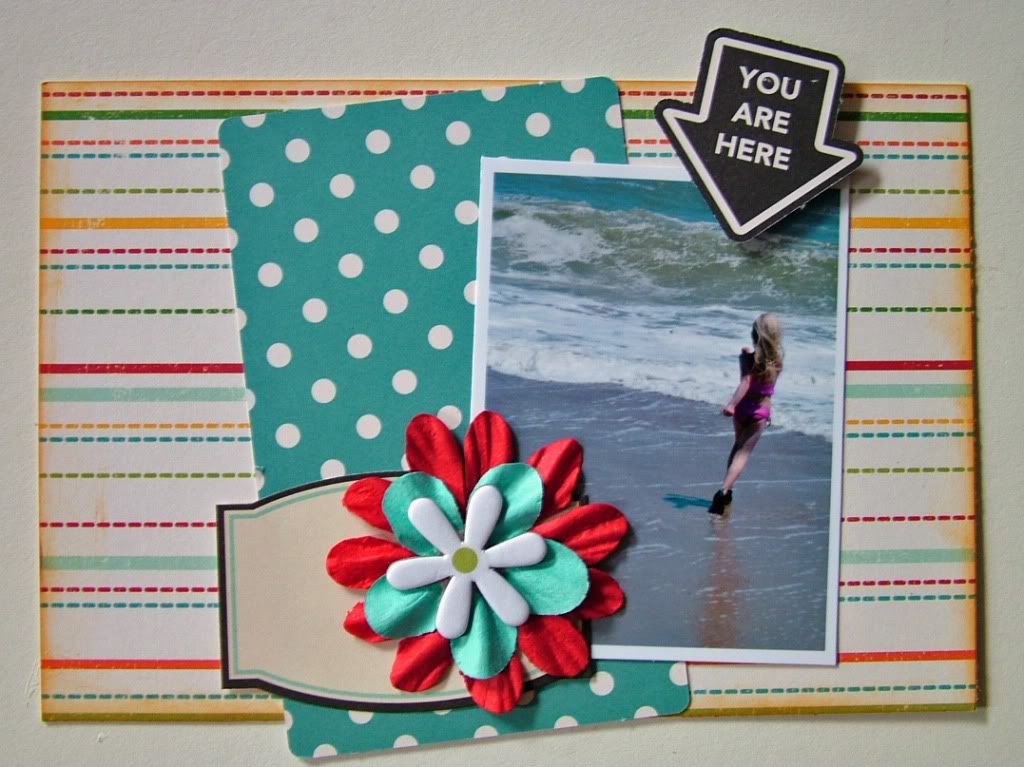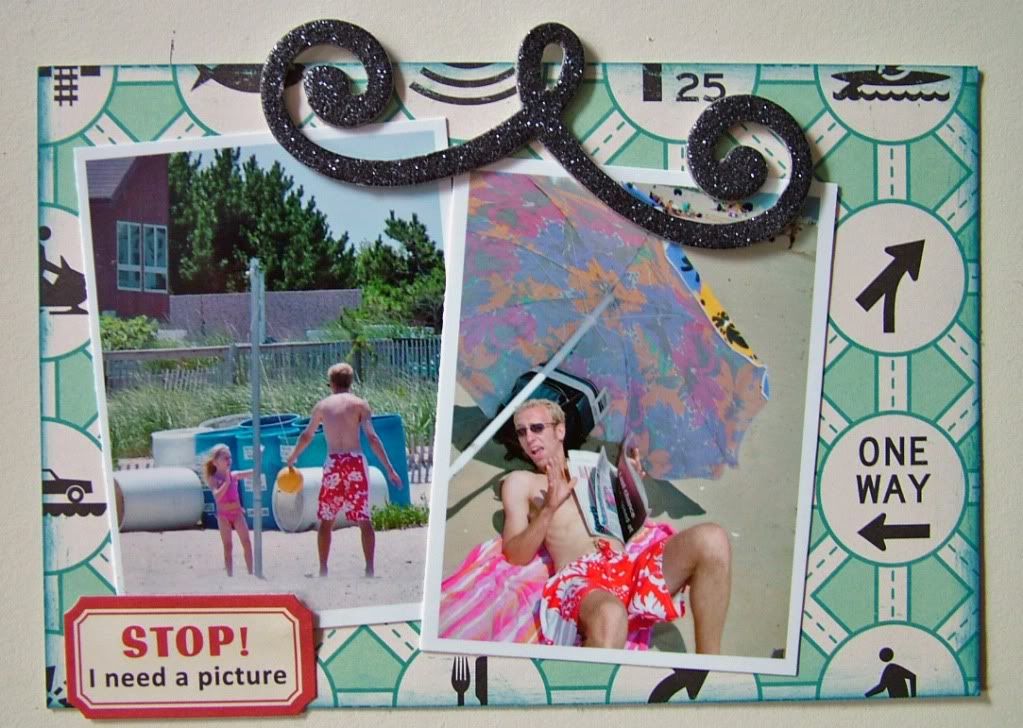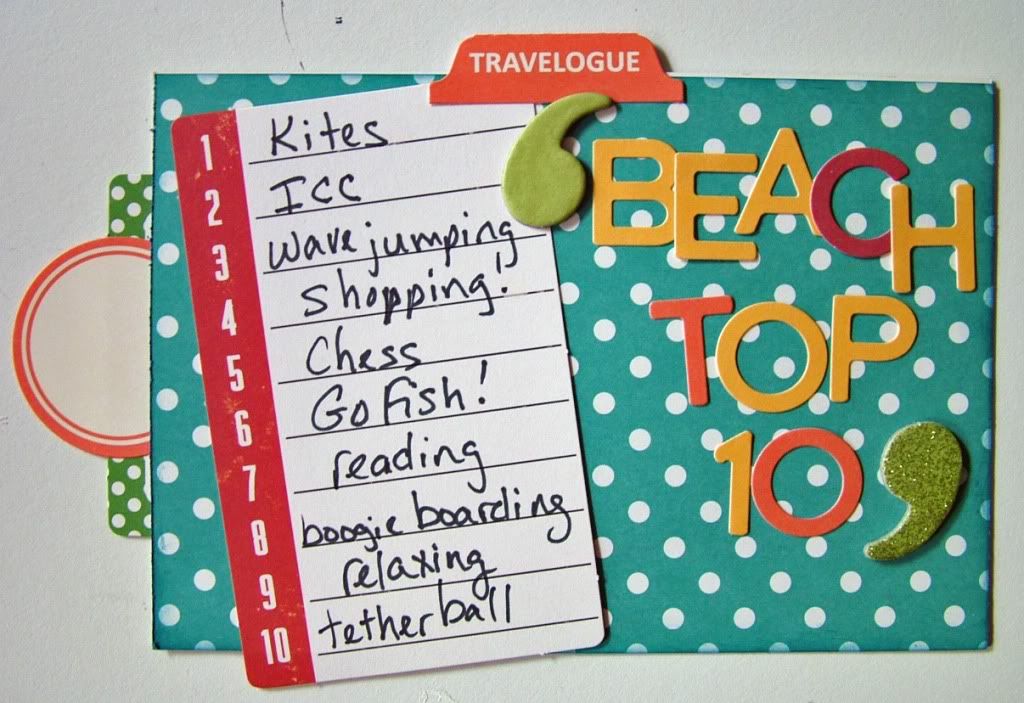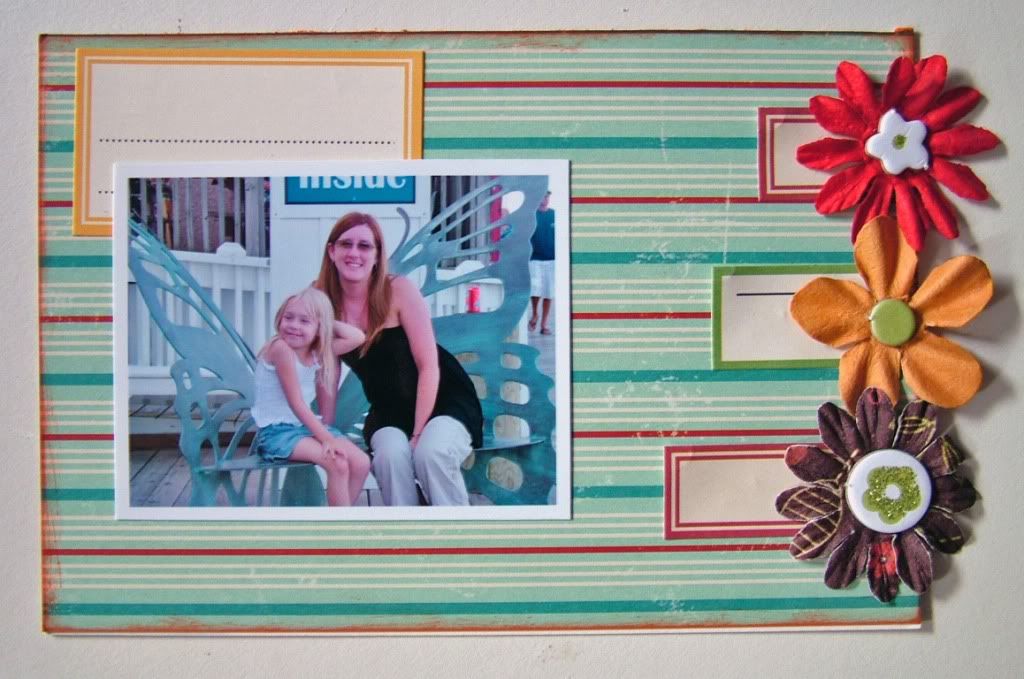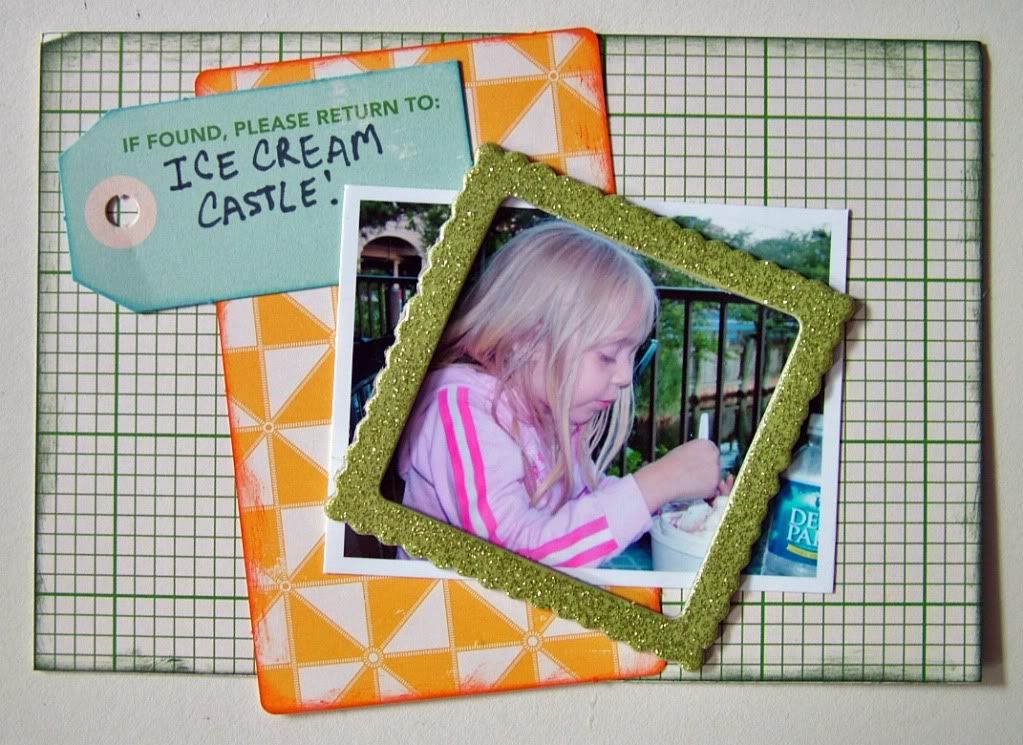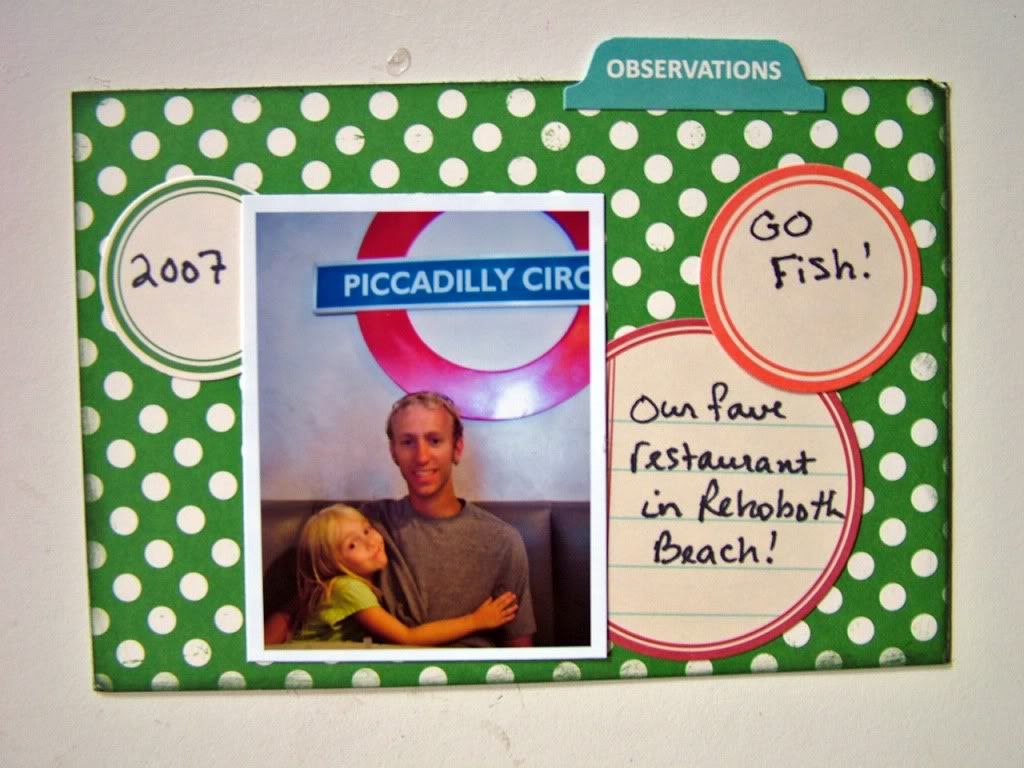 To bind your album, use a crop-a-dile or heavy duty hole punch to make a hole in the upper left hand corner: