This week I have a challenge for you as it was definately a challenge for me. I would like you to take a chipboard album, or any kind of "board" that is similar in texture. For me, I used an actual chipboard album that was about 7″x7″. Instead of using it as an album, I pulled a page from the album & made a wall hanging.
I used the left over supplies from my November kit.
This is a photo of our friends (& the little boys that I watch every day). I just loved the picture & decided to make it a wall hanging to give to them for Christmas.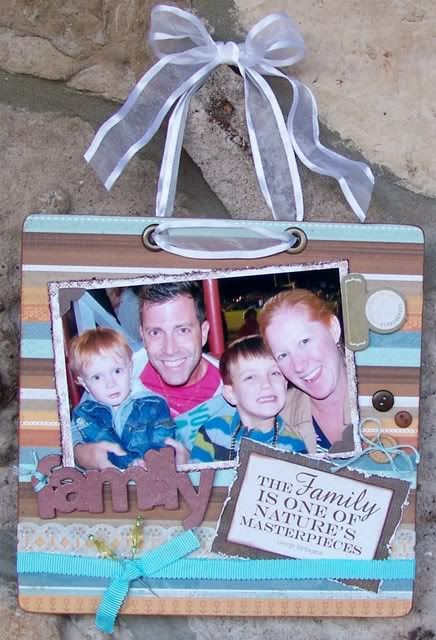 I plan on making several of these for our parents of the girls. So, instead of one album, it has turned into several Christmas gifts.
If you decide to accept this challenge, please post in the challenge thread in the forum so we can ooo & aaahh over it!
Thanks for looking!