With the rage of banners still in full swing, I would like to challenge you to do a layout with a very large banner. You can put it in any direction you like, but the flags on the banner must be at least 6″ long (or half of the page if you scrap a smaller size).
Here is my example, & P.S. I used the scraps from my
September Scraptacular kit
.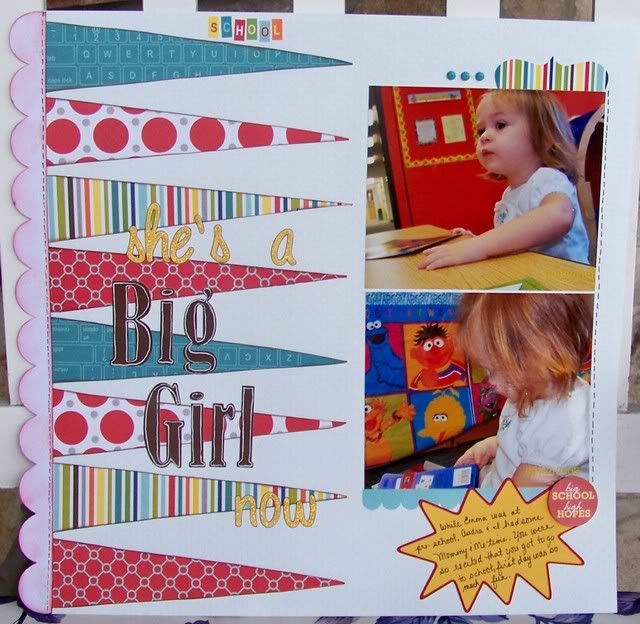 Also from the scraps from the September kit, I made this easy card:
If you opt to take the challenge of the "big banner," please head on over to the
forum
& post your creation so that we can give it some love! We really enjoy seeing what everyone creates!
Thanks for stopping by! Have a fabulous day!